Winter War Museum
The Winter War Museum owned by the City of Kuhmo showcases in a powerful way the harsh reality experienced by both evacuated civilians and the Finnish and Russian frontline soldiers. Artefacts, photographs, miniatures and sound effects bring out the events of the Winter War in Kuhmo. The halls and glass cabinets present different themes, such as the evacuation, the bombing of the Kuhmo parish village, maintenance services at the front and care of the wounded, military actions and reorganising life after the peace treaty.
Location:
In the Kalevala area, approx. 200 m from Hotel Kalevala, across from the Pohjolan Talo building.
Address: Väinämöinen 11, FI-88900 KUHMO, FINLAND
Telephone: +358 8 6155 5395
Email: museo@kuhmo.fi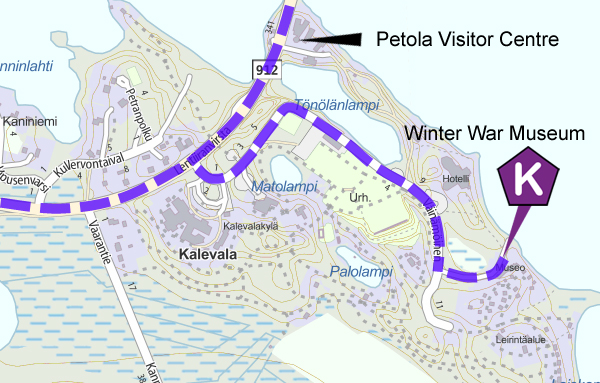 The museum opening hours, entrance fee, etc. are given on the museum's website that you can access by clicking here.